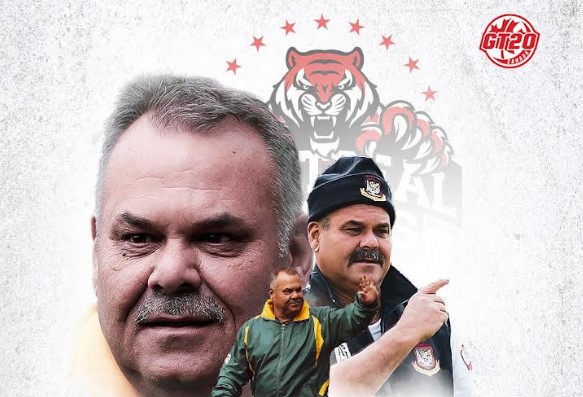 Mumbai/ Brampton: With less than twenty days to go, the Global T20 Canada is all set to captivate fans in Canada and across the globe. The marquee tournament will be held at the CAA Centre in Brampton, Ontario. Amongst the six participating teams this year are the Montreal Tigers, who will be guided by coaching maestro, Dav Whatmore. The previous two editions of the competition have seen the Montreal Tigers secure the fifth position on the points table consecutively, however, for this year's edition they are fielding a rejuvenated squad and are eager to catapult into title contenders.
Ahead of the eagerly awaited contest Dav Whatmore opened up on the exciting squad mix and the team philosophy. "We've had a great draft, and I must say we've acquired some incredibly talented players to form our squad, that has all of us excited."
He further added, "In a league full of amazing talent, we've had the privilege of selecting amazing players who will blow us away with their potential and skills. These individuals possess a unique combination of natural ability, determination and a strong desire for success. I can't wait to see them in action, representing the Montreal Tigers."
Dav also opened about the team philosophy that drove their decision making ahead of the player draft and the culture he envisions for the team. "Building a successful team involves more than just numbers and statistics, it is about recognizing those special qualities that make certain individuals stand out and change the game. As a coach it is my responsibility to look beyond the obvious. We believe in nurturing talent, providing opportunities and creating an environment where every player can thrive, we firmly believe every player regardless of their background or experience deserves a fair chance to showcase their abilities and leave their mark on the cricketing world," he said.
Dav Whatmore reiterated his confidence in his team, "cricket fans, keep your eyes open, the Montreal Tigers are all set to roar louder than ever in Season 3 of GT20."
The Montreal Tigers will begin their pursuit of the trophy on the 21st of July, where they will take on the new entrants, Surrey Jaguars at the CAA Centre in Brampton.
Tickets are available on www.gt20.ca
Montreal Tigers Squad
Andre Russel, Shakib Al Hassan, Chris Lynn, Sherfane Rutherford, Carlos Brathwaite, Muhammad Abbas Afridi, Zahir Khan, Muhammad Waseem, Akif Raja, Aayan Khan, Dipendra Airee, Kaleem Sana, Srimantha Wijeratne, Matthew Spoors, Bupendra Singh, Dilpreet Singh, Anoop Chima
Tweet back to top