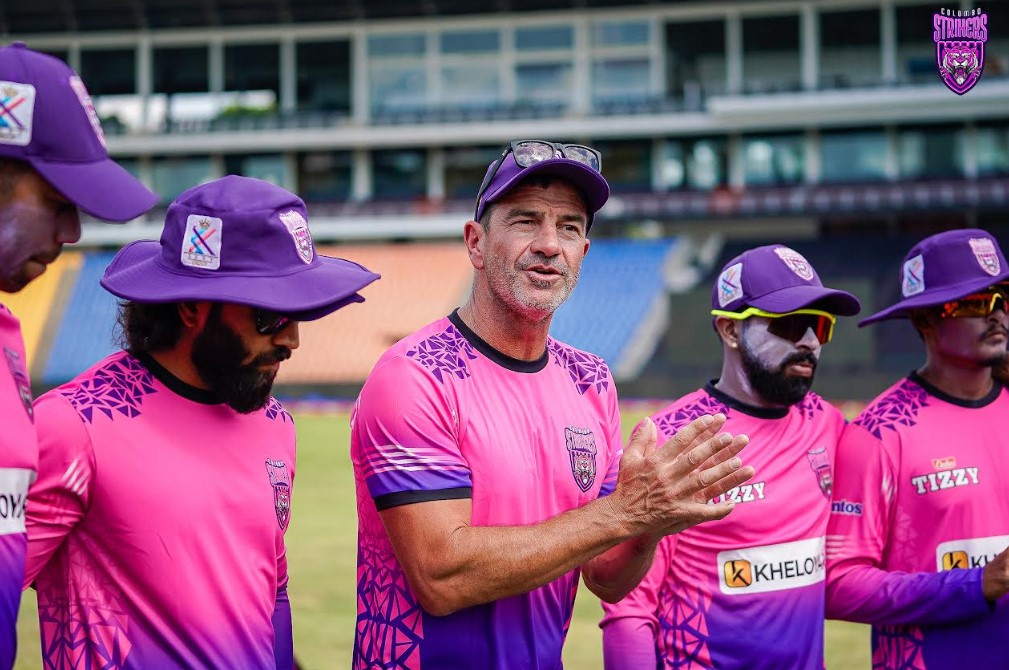 Pallekele: Colombo Strikers are all set for their third match in the Lanka Premier League, where they will be facing Dambulla Aura at Pallekele International Cricket Stadium. The team from Colombo came out victorious in their last encounter against B-Love Kandy by 27 runs, owing to a strong all-round performance. Having lost their first match against the Jaffna Kings, the win against Kandy was a much-needed boost for the team in its debut season.
Currently placed third on the points table, the match against Dambulla will be crucial to staying within touching distance of the top spot. Speaking before the match, the Captain of the Colombo Strikers, Niroshan Dickwella, spoke about the mood in the camp and said, "Everyone's together like a family now and gelling up much better. Even in the first game, we could have won, but in the second game, everyone did their best and chipped in at the right moment. I think it was a fantastic win."
The match at Pallekele will have significantly different weather conditions, with the game being a daytime affair. Dickwella stressed that everyone has a good chance to win on the wickets in Pallekele. He said, "Conditions are different, and we certainly have better wickets here in Pallekele. The outfield is very fast, and the altitude comes into play. I think it will be a good chance for our pace attack once more. We are all pumped up and prepared for the game."
Dickwella also expressed his views on the Dambulla squad and said, "I think Dambulla is a very good team. Every team in the Lanka Premier League is good, and all of them look fairly balanced. The main thing will be to get the basics right in the game."
Head Coach of the Colombo Strikers, Simon Helmot, on the other hand, stressed the areas of improvement for the team and said, "The two things that we are working on as a team at the moment are first, building greater partnerships in the top order—top 3 or 4, which lead to significant match-winning partnerships, and secondly, ensuring that we play fewer dot balls."
One of the attractions of the team from the Sri Lankan Capital has been their relentless pace attack, which was in full swing during their match against Kandy. Helmot was all praise for the speed duo of Naseem Shah and Matheesha Pathirana.
"They are two very fast bowlers at the same time, two very different bowlers. Naseem is a traditional hit-hard-length bowler, and he makes the batsmen play really difficult shots off good-length deliveries, while Matheesha, is really different. He has the Yorker, the slower ball, and the bouncer. He is very well suited to T20 cricket. Both are very different bowlers, but they have something in common. They are fast," he concluded.
Tweet back to top